Symposium 2017
This year, the Symposium will be an opportunity to highlight the valorization and education activities of LAPHIA and, as usual, scientific presentations on LAPHIA research topics.
A "valorisation" session will be organized in partnership with Aquitaine Science Transfert (Technology Transfer Acceleration Company of the Aquitaine Region - SATT Aquitaine) on Tuesday 12 December. Companies and researchers will present "tools" that had strengthen the valorization of academic research and the development of start-ups.

Wednesday (Dec. 13) will be dedicated to education activities with Christian Spielmann (Abbe Photonics School, Germany) and Younès Messaddeq (COPL, University of Laval, Canada) as international guests. LAPHIA collaborators will speak about innovation projects and support for student mobility. Finally, in partnership with the Photonics Training Platform (led by Marie-Bénédicte Vieules), a Students / Researchers / Companies workshop on the theme of "Innovative Materials in Photonics" will close the symposium.
You will find during the three days of the event more than 16 scientific presentations, "poster"sessions  for students, and a Quiz organized by the student chapter of Bordeaux ...


Program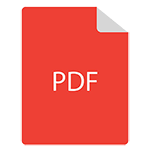 Abstract Book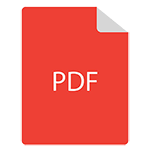 Guest Speakers 
Emmanuel Abraham (LOMA) -  « Geometric phase shaping of terahertz vortex beams »
Ashod Aradian (CRPP) -  "Spasing" and nano-lasing in plasmonic nanoparticles »
Dario Bassani (ISM) -  « Controlling the emissive properties of organic materials using supramolecular interactions »
Baptiste Battelier (LP2N) - « Three axis cold atom accelerometer for inertial navigation »
Andrea Bertoldi (LP2N) - « Phase-locking an atomic clock »
Mireille Blanchard Desce (ISM) & Laurent Cognet (LP2N) -  « Single particle tracking with carbon nanotubes and organic nanoparticles for imaging the brain at the nanoscale »
Bruno Bousquet (CELIA) -  « LIBS : analyses élémentaires à partir d'un plasma induit par laser. Des grottes préhistoriques jusqu'à la surface du sol martien »
Benjamin Canuel (LP2N) -  « MIGAPHYS: new tools for MIGA and future long baseline atom interferometers »
Sylvain Danto (ICMCB) -  « Intermediate-Tg Glasses For Multi-materials Fiber »
Emmanuel D'humières (CELIA) -  « Generation of high amplitude magnetic fields, high energy radiation and collimated energetic particle beams using snail and chiral targets irradiated by high power lasers »
Lionel Hirsch (IMS) - "Printed organic photodetectors - fabrication and failure mechanisms"
Brahim Lounis (LP2N) -  "EUR LIGHT S&T"
Younès Messaddeq (COPL - Université de Laval, Québec) -  « New design and properties of optical fibers for Medical Applications »
Valentin Nagerl (IINS) -  « Super-resolution imaging of brain extracellular space »
Serge Ravaine (CRPP) -  « Rational synthesis of plasmonic nanostructures for SERS and light guiding »
Giorgio Santarelli (LP2N) – "Starlight+, a stable light lab"
Christian Spielmann (Helmholtz Institute Jena – Abbe Photonics School) -  "High resolution microscopy using table-top XUV light sources"
Mona Treguer-delapierre (ICMCB) -  ""Customizing nano-objects for engineering hybrid nanoparticles""
Kevin Vynck (LP2N) -  « Electromagnetic modeling of complex resonant nanostructures »
Registration > http://laphiasymposium.u-bordeaux.fr/registration
Free but mandatory for security reasons. A gala dinner is planned on the evening of Tuesday, December 12th (30 euros) and you can register by validating this option at the end of the form.
---