About Bordeaux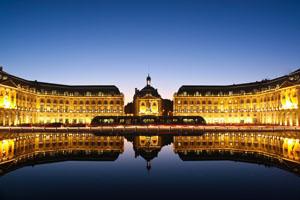 Bordeaux is a port city on the Garonne river in the Aquitaine region in southwestern France. The name of the city refers to its proximity to the water. Its inhabitants are called "Bordelais" (for men) or "Bordelaises" (women). The City of Bordeaux is well known as the world capital of wine. Bordeaux wine has been produced in the region since the 8th century.
The region is divided in different "appelations". More details, click here
The city is located close by the Arcachon Bay, a popular place to visit, with the highest dune in Europe, namely the « Dune du Pyla ».
What you should visit :
---